About ACSTRA Africa
ACSTRA Africa is a business software solutions provider. We work together with selected business partners to supply the best possible quality products and services. Our main focus is the mid-market with customers in marketing, distribution, power products, engineering, hydraulics, manufacturing, food products, mining and mining supplies, satellite technology, education and many other sectors.
Suppliers
Softline ACCPAC

Established by Jeremy Waterman in 1989, as the distributor for Accpac International throughout sub-Sarahan Africa, the company became Accpac Africa after its acquisition by Accpac International in 2000. Accpac International was acquired by the Sage Group Plc in 2004 and Accpac Africa changed its name to Softline ACCPAC.

Softline Accpac is a provider of business management solutions including financial, distribution, service management, retail, warehouse management, manufacturing and CRM to the mid-range market. Accpac solutions are delivered to 130 countries exclusively through a global network of solution providers, including over 150 throughout Africa. Softline Accpac's product line includes: Accpac ERP, Accpac CRM, Accpac RMS, Service Manager and Accpac Insight. Softline Accpac also distributes Sage ERP X3, a full-service enterprise management software system for mid-to-large businesses. With a choice of languages, currencies, enterprises, locations and legislations, Sage ERP X3 offers an efficient, multi-company solution.

Softline

Softline is the wholly owned subsidiary of the global giant Sage Group, responsible for Africa, Sage Group plc is an established London FTSE 100 corporation with operations spanning the globe. Sage Group Plc has more than 14,500 employees, 5.8 million customers, offices in 26 countries around the world, 30 000 business partners and 40 000 accountants.

Softline is a leading provider of accounting, payroll and CRM software solutions to small, medium and large sized companies. Founded in 1988 by Ivan Epstein, Alan Osrin and Steven Cohen, Softline was established during the formative years of the software industry and listed on the JSE Securities Exchange South Africa in February 1997. Softline expanded to establish a strong position within its area of focus in South Africa and Australia.

Focused on the development of accounting, payroll and CRM software solutions, Softline has a 16 year track record as a market leader. The group has a broad range of products offering users a variety of software solutions to run their businesses efficiently. Softline's leading brands include Softline ACCPAC, Softline PASTEL (Account and Payroll) and Softline VIP. The combination of the group's product offerings, provide Softline customers with comprehensive, well-branded accounting, payroll and CRM software solutions.
The Sage Group Plc is a leading supplier of accounting and business management software solutions and services to 5.5 million small and medium sized clients worldwide. With over 13900 employees, the Sage Group comprises market-leading businesses throughout Europe, United Kingdom, North America, South Africa and Australia. For the financial year ending 30th September 2008, the Group's revenue grew by 7% to £1,295.0m.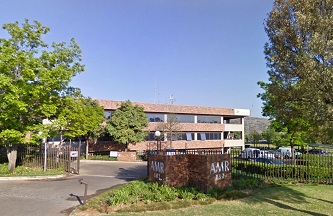 ACSTRA Africa offices in Bedfordview